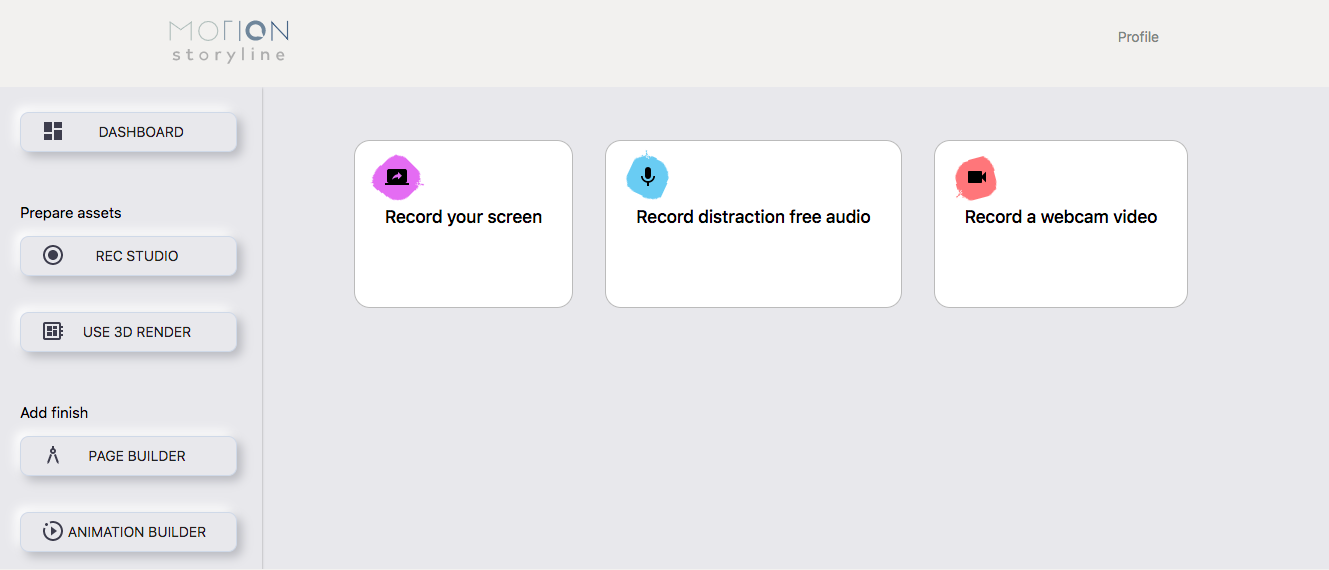 Overview of the recording tab functionality
The recording tab allows users to create assets for projects. There are 3 basic types of assets that can be created.
Screen recordings
Video from a media capture device (i.e. laptop camera)
Audio only
Once recorded, all assets can be immediately downloaded. You can also re-upload them back into your media tab for re-use at a later time.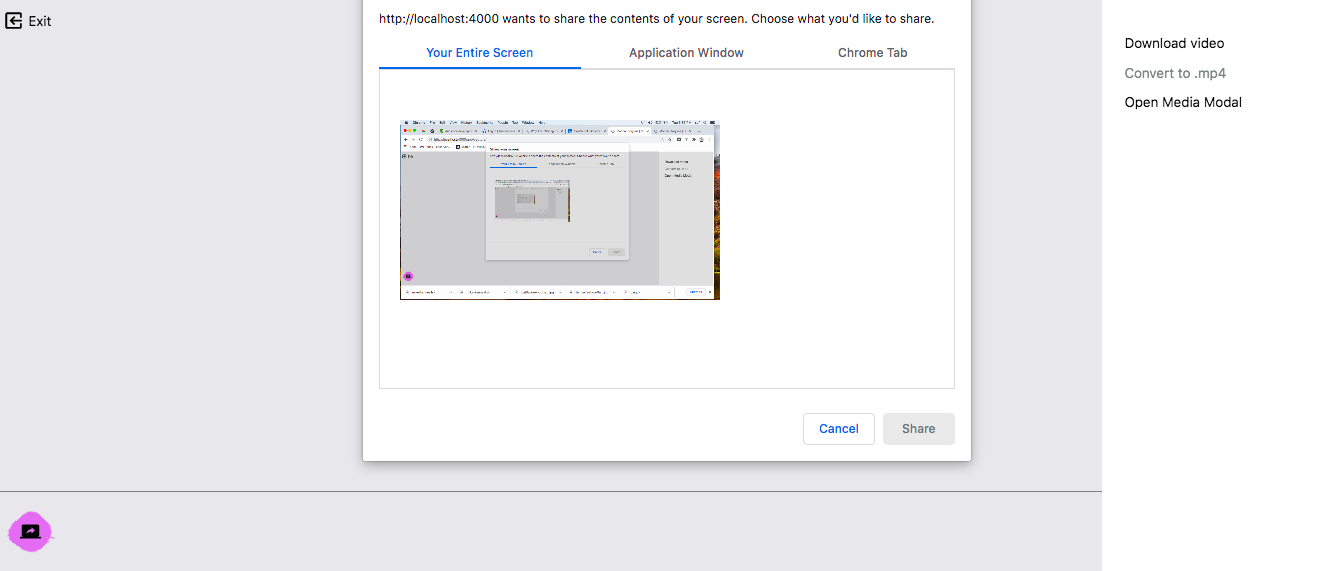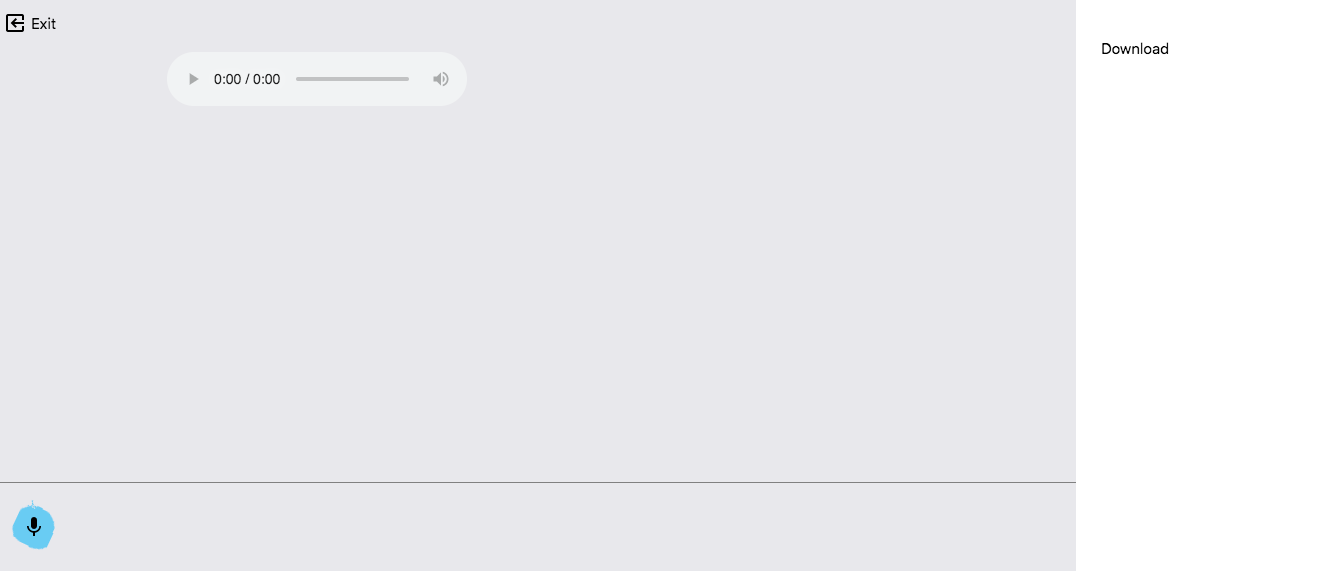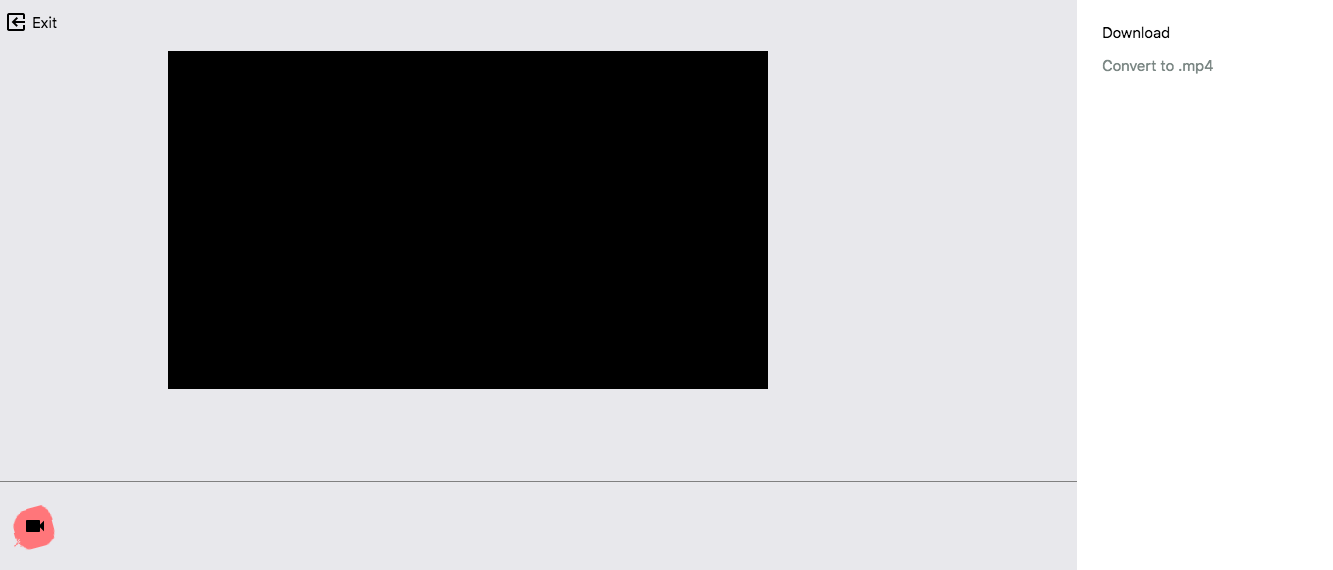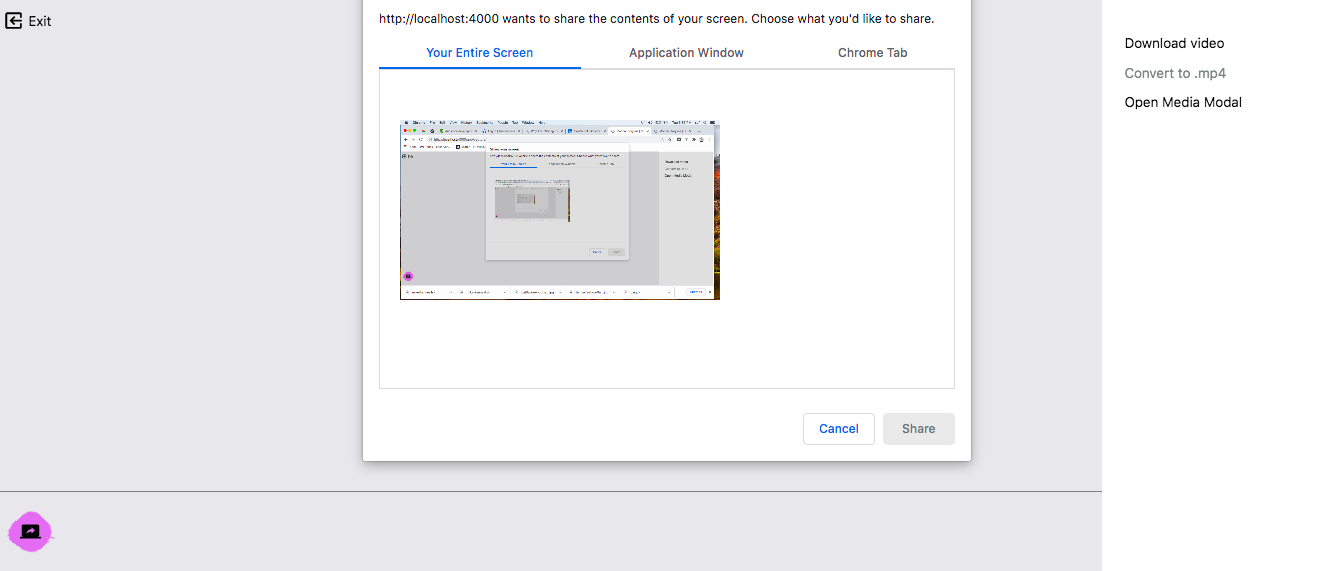 Screen recordings
Screen recordings are very powerful for recording how a software product works. Just pick a full screen option, browser tab, or a window with the software open and walk your audience through a specific aspect or feature. Break apart steps into separate recordings and use your screen recordings along with audio to guide your users through the information you wish to present, at your pace and in the order you wish to present the pieces.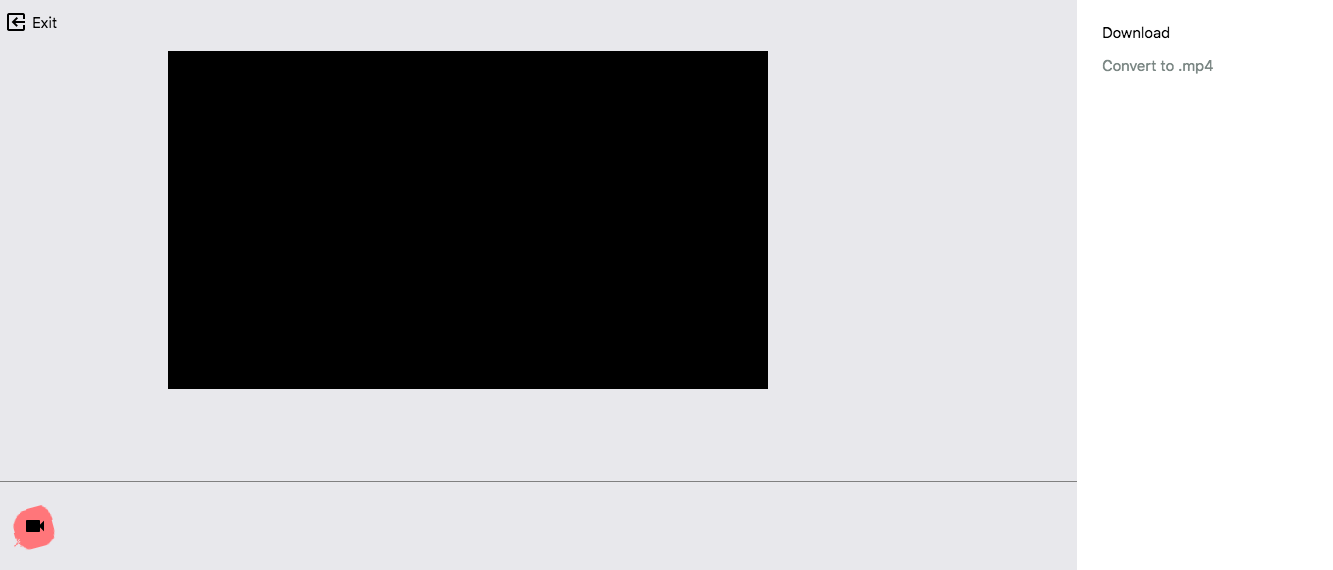 Video recordings
Record yourself right from your computer video camera or connected device. A quick movie introducing yourself and anchoring your content can give your viewers a personal context to what they are viewing. Video is a familiar format to add personalized messaging - people love to see your smiling face.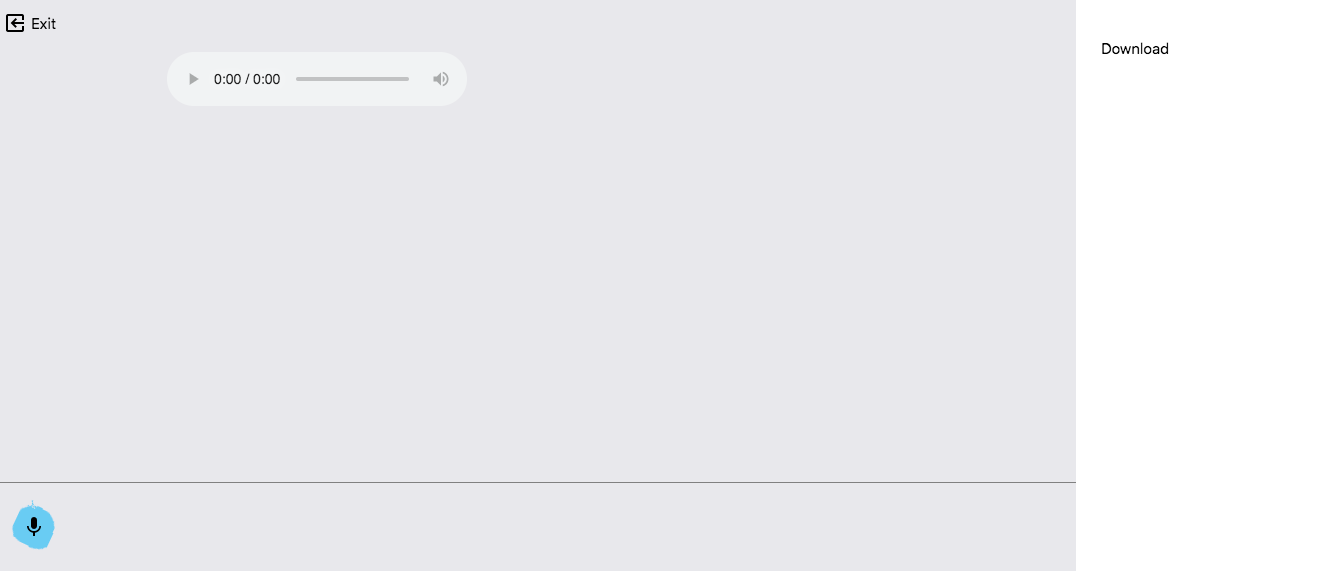 Audio recordings
Audio only recording is a powerful device. Record your story distraction free and guide the audience through your content or story. Audio can drive the story along in a powerful way, and visuals can create synergy with the message. Audio only format can be used with screen recordings - this can serve as a way to allow you to focus on what you are saying and get timing and flow in a better way than trying to record video and audio together and waste time creating bad 'takes'.