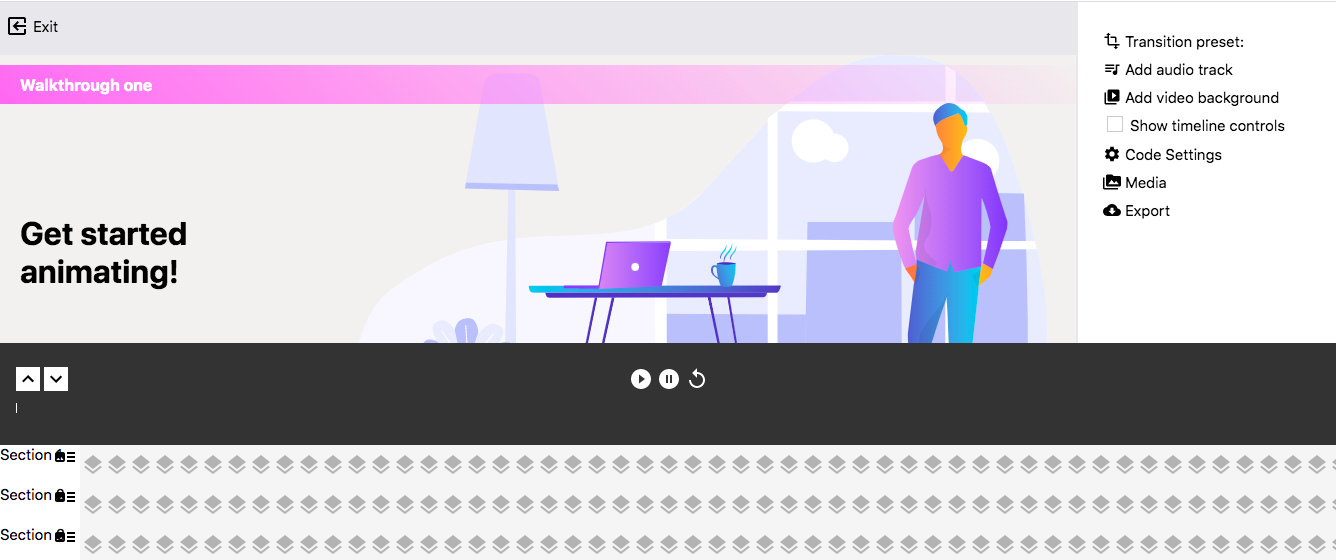 Animation builder
Similar the page builder, the intended use of the animation builder is to add finishing touches to a project you have already created with content, exported as animation format. At this stage, you can edit and re-arrange content to make more sense than the generated format which may be to rigid and add personalized touches and custom looks and feel as well as remove sections that you do not want.
Core settings
The main global settings you can set are the transition duration, easing type, and turn on / off autoplay for the animation.
Presets
Transition presets override the global settings for that particular block, so you can place a custom transition on any element section.