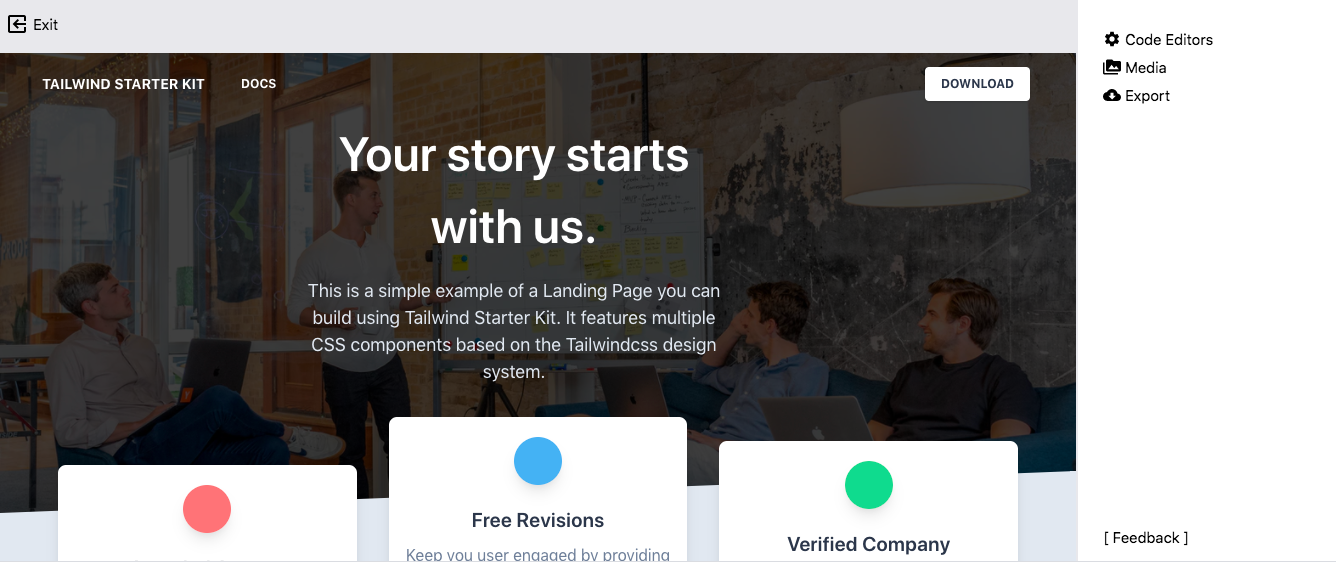 Motion Storyline page builder
The page builder is similar to Webflow with very limited functionality. The recommended use is to start with a pre-existing project you have already created with the content entered and download / export it as static HTML. The builder exists as a second step or finishing pass - you already have a basic structure to your page and now you can import it into the page builder to add visual interest, correct mistakes or re-arrange content to make more sense, and add additional functionality such as links that you may need for your page.
Unlike Webflow, however, HTML code can both be imported and exported.
Screen shot shown features a placeholder HTML theme called
Volt
.