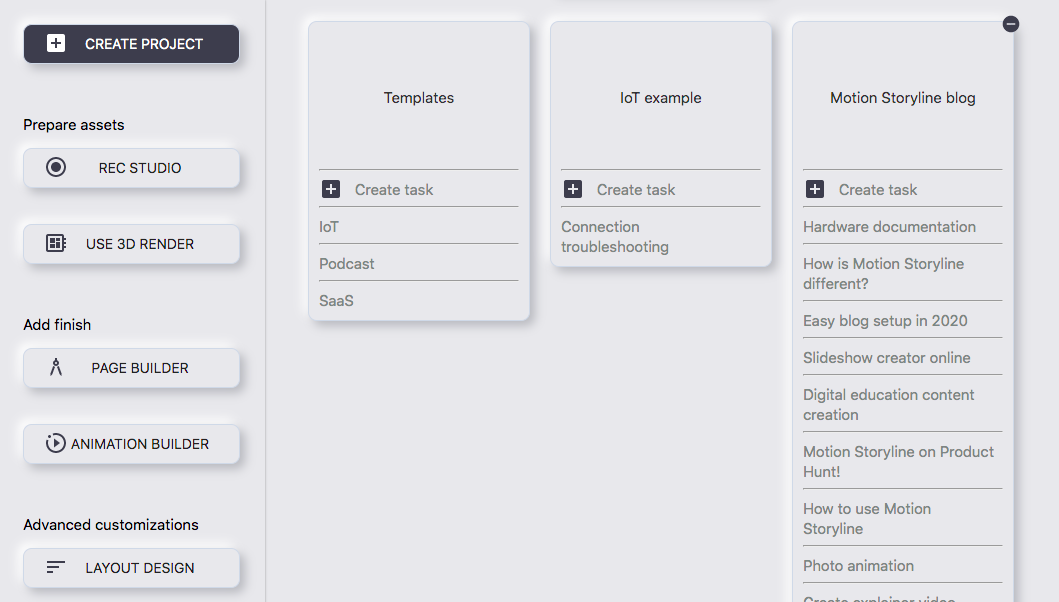 First, create or head over to your project from the dashboard. Be sure to set the theme to be blog in the settings modal.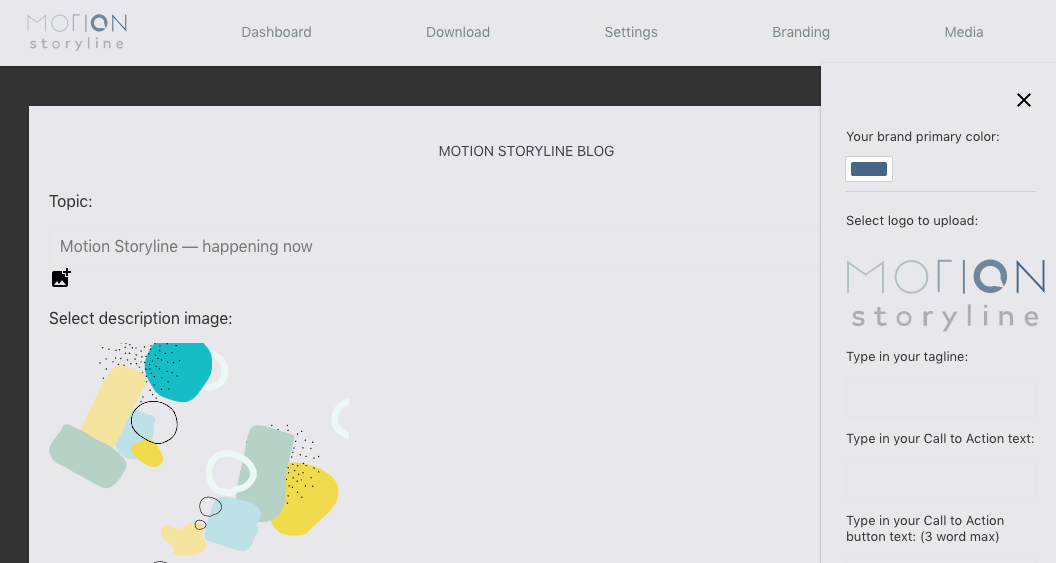 Be sure to upload your logo, fill in some descriptions, and add some photos if you desire.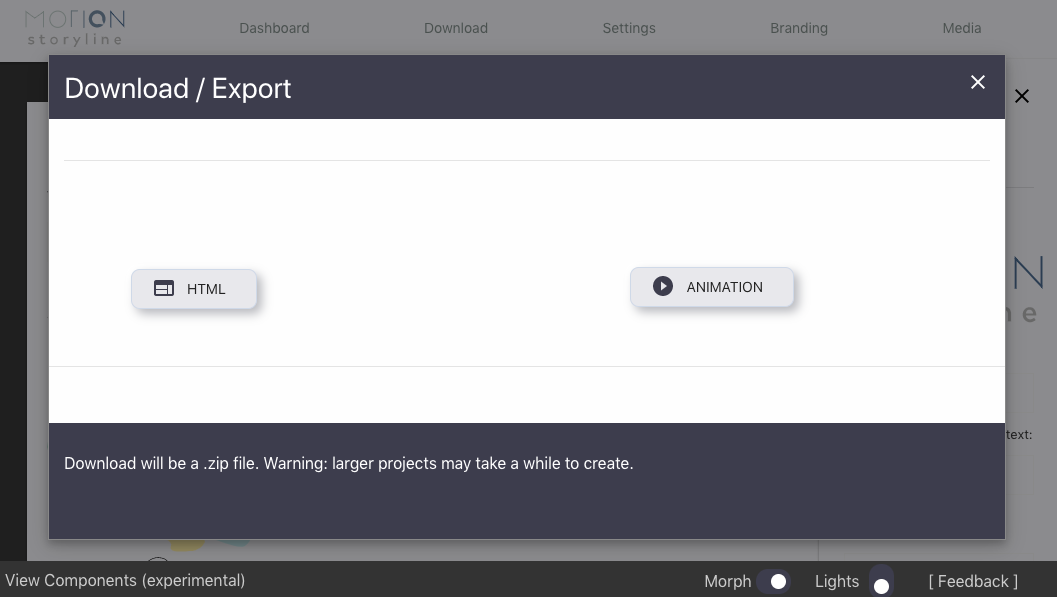 When you are ready, go to the main project from the main dashboard (not any of the blog entries themselves). From the top menu, click download. From the modal, select HTML.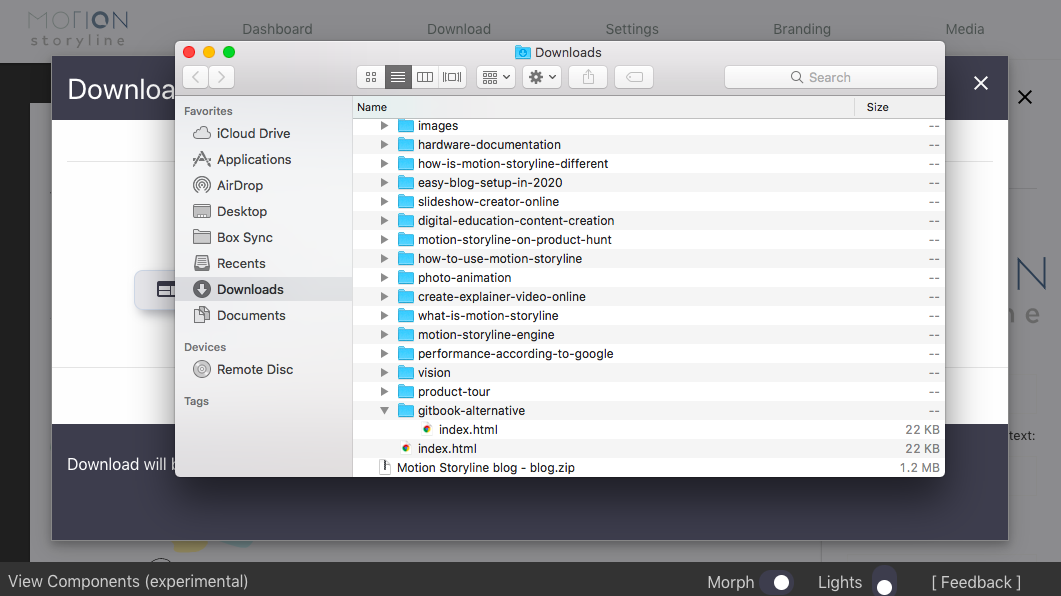 Allow adequate time to prepare all your entries if you have a few, and the download file will complete as a .zip. Unzip the file to see your folder structure with static HTML versions of your entire blog, ready to be hosted on Netlify or your hosting provider of choice.