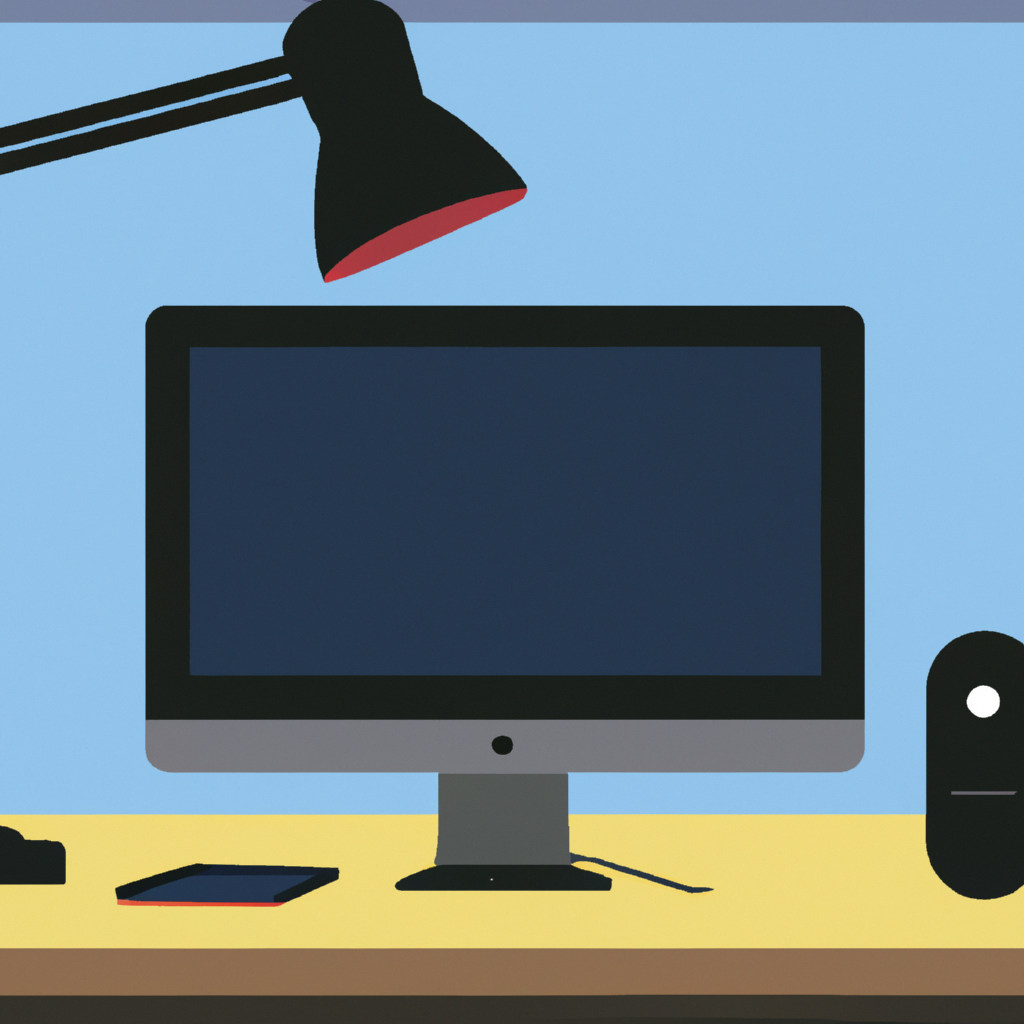 Screen recording software recommendations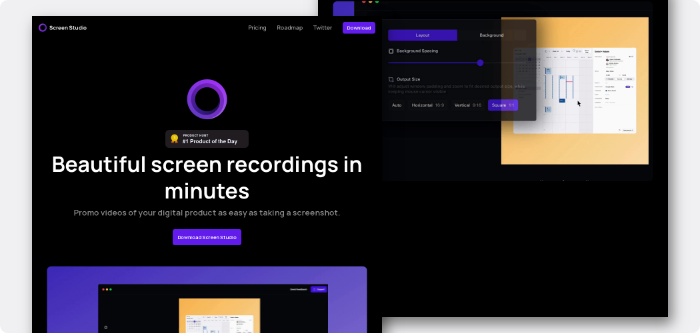 Screen Studio
This is a new software and new features will fill out quickly - in fact this review will likely be outdated already. At the time of writing, this software just released self recording camera and audio and focused primarily on showcasing interactions with automated zoom effects which follow the user interactions and appropriately zoom into what is being shown. Partial controls are provided on the animation effect but the creator's intent is to have the default settings provide a solid zoom effect which highlights interactions you record to showcase how something works.

Tella
Tella is a bit like Loom (below) but brings a bit more advanced functionality. Focused on business or marketing presentation videos it provides a simple user interface to get up and running quickly and delivers a solid video without much learning curve, while allowing enough power under the hood in the form of features to take care of most of the issues you might encounter when creating a professional video that you want to look professional and mistake-free (i.e. edit out bad takes without having to redo any work).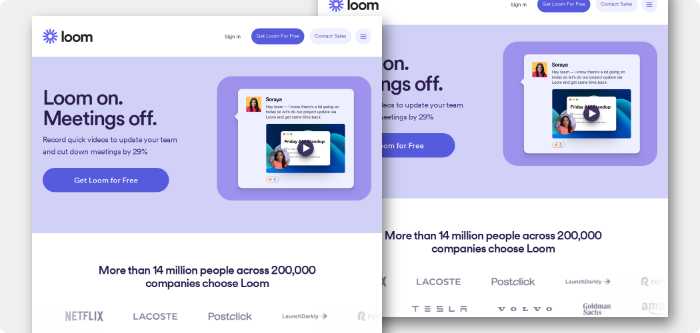 Loom
Asynchronous communication allows you to record yourself talking and present it to your recipient(s) as a link to your video. This can save valuable meeting time and allows your recipient to view your presentation at their convenience.